Fire Force – Worth Watching?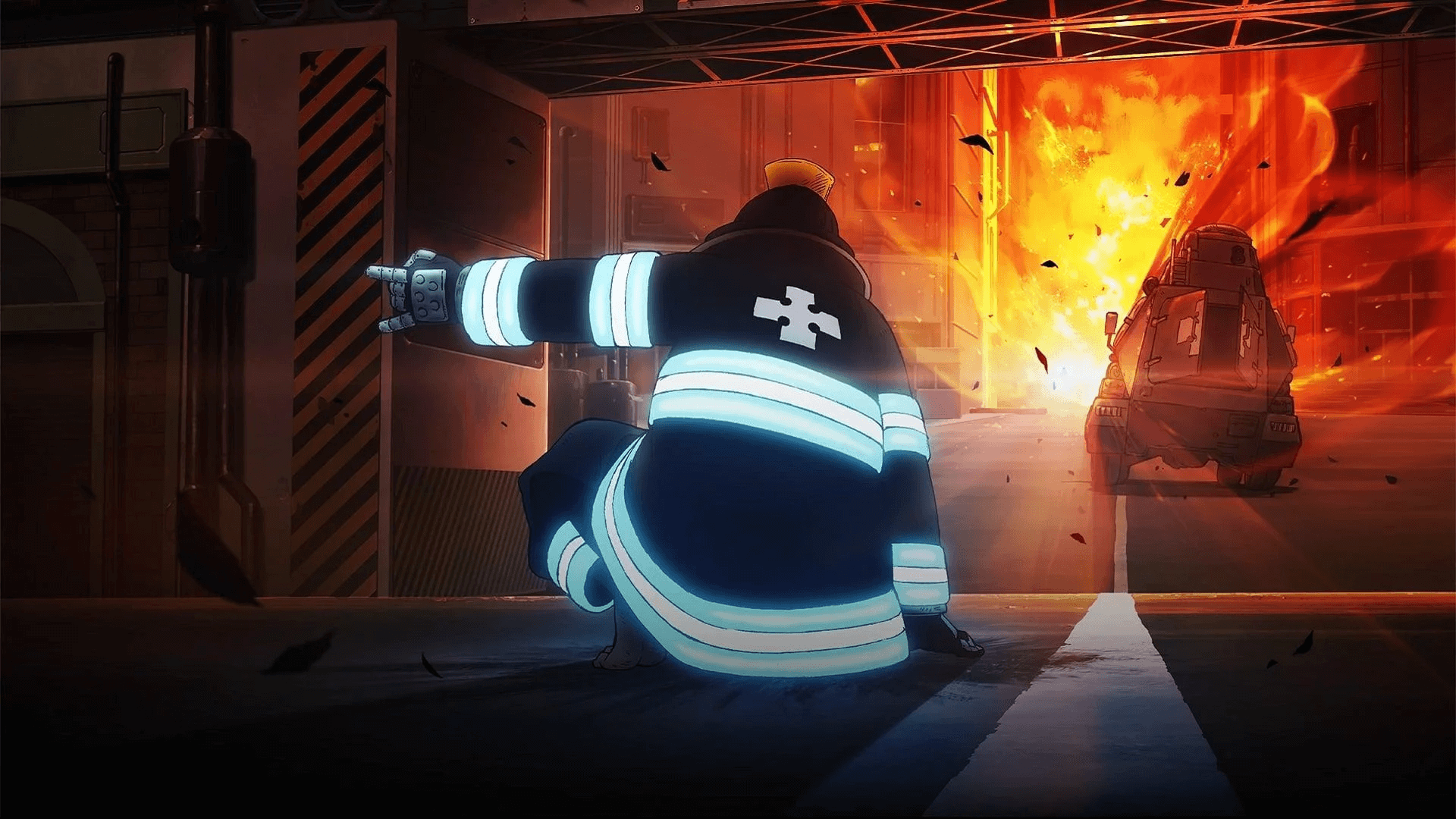 Other names: Enen no Shouboutai
View other animes from this season.
Fire Force airs for 25 minutes every Friday at 5:30 PM.
Based on a world where some people spontaneously combust, Fire Force focuses on a young man who joins an elite squad who battle these fire demons. With a sad backstory, the man wants to become a hero, something he hopes to achieve by fighting with the Fire Force. In the first episode, we see what makes the character special, get introduced to his teammates, and find out what motivates him. I really enjoyed the first episode – a lot of action happens, and it's great to learn about the character and his teammates.
Character development is decent in this anime – the main character is given a fairly strong backstory, and the side characters are also given a trait or two. All the characters are fairly likeable – they work well together, and I like Shinra Kusakabes (the main characters) trait where he has a slightly wicked smile when he's nervous. For some reason, the anime decided to include the classic blonde priestess, who I don't really see as necessary – after all, it isn't like they can pray the flames away. But hey, it's anime – what do you expect.
Artwork and animation is great in this anime. Being an anime that has a lot of action, animation needs to be on parr in order to really allow it to shine. Luckily, this is done well in Fire Force – animation is crisply done and looks great. I didn't see any oddities whilst I watched. To add, art is really nice – I like the artstyle, and the background is given detail.
Fire Force is a good watch – the story is strong, characters are likeable, and the anime looks great. A good watch.